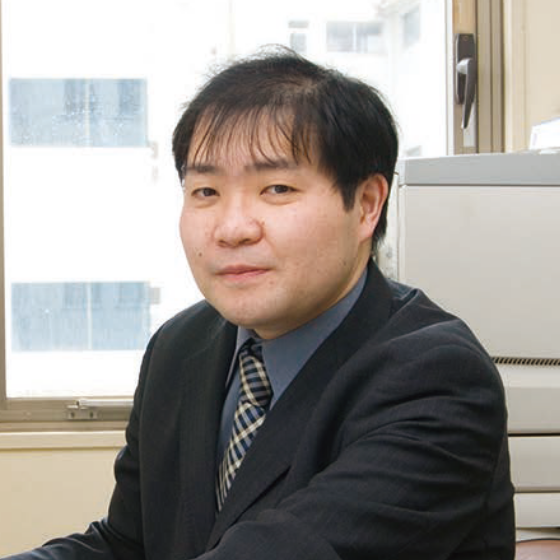 Ph.D. in Engineering / Professor
Kazutomi Sugihara
Education
Osaka Prefecture University, Graduate School of Engineering, Master's Program Osaka University, Graduate School of Engineering, Department of Applied Physics (Doctoral Program)
Professional Background
Lecturer and Associate Professor at Fukui University of Technology
Consultations, Lectures, and Collaborative Research Themes
Consultations on questionnaire design and analysis
Technical consultations on the visualization of questionnaire results
Main research themes and their characteristics
「Redesign of class evaluation questionnaire by quantitative and qualitative analysis」
---
 Class evaluation to feedback instructors has been conducted in institutions of higher education. Institutions have a real concern about students' level of understanding and their degree of interest in classes. We assume that improper description of questionnaire and the difficulty of getting accurate response in the survey with the questionnaire. For example, such a situation as "guidance of answer" and "misinterpretation" should be remarkable. A state in which the result of response is far from the intention of the respondent is called "Fluctuation of answer". Furthermore, a state in which the result of the questionnaire does not reflect the idea of respondents is called "Dysfunction of questionnaire".
 To improve dysfunctional questionnaire, we make an attempt to establish a method for redesigning questionnaires based on qualitative and quantitative information. On the development of a redesign method, item response theory is a considerable tool to discover dysfunctional ones in a questionnaire. The use of the theory will make us advance our research.
「On improvement of the brand value evaluation model (METI model)」
---
 The METI model given in the "Brand value society report" published by the Ministry of Economy, Trade and Industry of Japan is a popular technique in the brand value evaluation. We try to improve this model. The aim of the improvement is to move in tandem with a market capitalization of a company.
 This research starts with a premise that there exists a difference between the brand value and the market capitalization of a company. After an intense investigation of companies in each industry, we analyze the thereby-obtained data and classify the type of differences. Then the structures of the types are analyzed in a detailed manner. They are expected to be based upon the characteristics and we will offer a suggestion of several revised METI models in the near future. The advantage of this research is not only the transparency and availability but also to increase the number of choices of models. It is practical for decision maker to choice an appropriate alternative in consideration of the targeting companies and the targeting industries. The research finding will yield the chance of better financial education and literacy demanded by Japanese industry.
Major academic publications
K.Sugihara, H.Ishii, H.Tanaka
"Interval Priorities in AHP by Interval Regression Analysis"
European Journal of Operational Research, 158(2004)745-754.

K.Ohkuma, M.Osogami, N.Shiori, K.Sugihara
"Motivation Effects of Using Actual Robots Controlled by the Scratch Programming Language in Introductory Programming Courses"
International Journal of Engineering Education,33-2A(2017)575-587.

「Evaluation and Decision Making by Interval Analysis」 H.Tanaka, T.Entani, K.Sugihara, K.Inoue
KAIBUNDO(2011)
---