Doctor (Engineering) / Professor
Isamu Shimokawa
Education
Nippon Bunri University of Engineering, Department of Architecture
Fukui University Graduate School, Department of Social Systems Master's Program
Fukui University Graduate School, Department of System Design, Doctoral Program
Kyoto University Graduate School, Department of Architecture, Trainee
Professional Background
Yu Architecture Co., Ltd. Kyoto Head Office Design Department
Fukui University of Technology, Department of Architecture, Part-time Lecturer
Fukui University of Technology, Lecturer/Associate Professor/Professor
Consultations, Lectures, and Collaborative Research Themes
General town development, consultation/lecture
Main research themes and their characteristics
「Analysis of regional characteristics and research on specific development methods」
 Whether in the central part of a prefecture, a rural area, or a fishing village, the region has formed a unique "form" through its history. "Forming" a region is how to capture the "form" and redesign it. The current region is exactly a "form" "formed" result. In the field of architecture and cities, "formation" is embodied in the manner of "development". The current challenges are the hardware development that uses materials to structurally embody, and the software development that embodies communities by connecting people. This challenge is all local. In other words, the decipherment of the region is the beginning of "form" and "formation", and it is the essence of architecture and urban fields.
 This research is a research in which the regional characteristics are deciphered by documents and surveys and redesigned practically. Photo 1 shows a "sento" in Wakatake Town, Echizen City.Wakatake Town used to be a village of cutting blades along the Hokuriku Kaido, and nowadays it is a residential area with many vacant houses. In this study, in order to discover regional characteristics in the history of Wakatake Town and to regenerate it as a craftsman town, we revived the closed "sento" and used it as a community base for town development. Photo 2 shows a sightseeing event in the Minamirokushioshi district of Ono City. In this study, we recalled the idea of coexistence with nature from the highland environment, and developed a starry sky viewing event using a temporary device (hammock) to reduce the environmental load. Photo 3 shows a sightseeing in the Seto area of Minami Echizen town. The Seto area used to be a village where forestry and agriculture were used as livelihoods, but now it is depopulating. In this research, we investigated the lifestyle and natural resources of the area, found a method of coexisting with nature, and redesigned it as a tourist resource.
 At the same time (2020), I have also established the basic plan for redevelopment of Tojinbo together with Sakai City. Through the transition of the system of related laws that came into force during the Taisho era, we discovered the method of nature restoration and the idea of coexistence with nature. This will reveal the "form" after a while. In addition, in the plan of Echizen City, I found the lifestyle of "agricultural" as a regional characteristic and proposed a method of redesigning it as an agricultural area to which new technology was applied. As mentioned above, this research is a practical research through the interpretation of regional characteristics.
---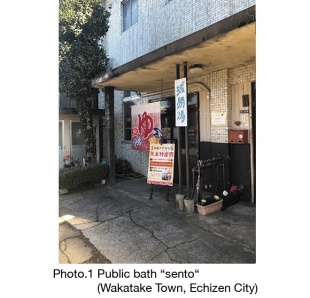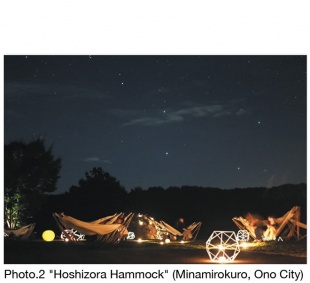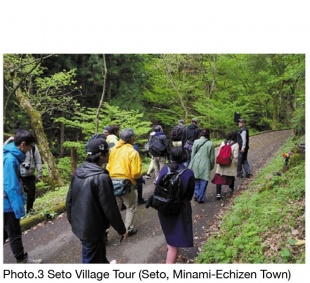 ---
Major academic publications
---
"Vincenzo Scamozzi's theory of architectural production" in Research on architectural production theory, Architectural theory study group edition, Chuoukoron Art Publishing, 2016(ISBN: 978-4-8055-0757-5)
---