Dr.Eng. / Professor
Shuhei Takeda
Education
Fukui University of Technology, Department of Civil Engineering
Kanazawa University, Graduate School of Natural Science and Technology
Professional Background
Nihonkai Consultant Co., Ltd. / Chief Engineer
Fukui University of Technology / Lecturer, Associate professor
Consultations, Lectures, and Collaborative Research Themes
Consultations and Lectures: Education for disaster prevention, Disaster recovery
Collaborative Research Themes: Robotic development , Medical-engineering collaboration,
Main research themes and their characteristics
「The design of disaster prevention」
 A wide range of natural disasters occurs in Japan. A massive earthquake of magnitude of 9.0(Great East Japan Earthquake) occurred Friday 11 in 2011, off the Pacific coast of the northeastern part of the Tohoku Region. It is concerned that the "Nankai trough Earthquake" and the "Tokyo Inland Earthquake (Metropolitan Earthquake) " will occur in the near future. From the above, it is important to keep the performance of "Social System" after the natural disasters. Thus, we have been studying on disaster prevention and reduction of the effects of a natural disaster. Recently we focus the "Specific Research" as follows.

Specific Research
Medical and welfare facility:
Medical-engineering collaboration, Disaster Recovery on medical equipment (Fig.2),
Wearable robotic (Fig.5)
Education on disaster prevention:Disaster prevention plan, BCP, Hyper active training (Fig.3, Fig.4)
Damage investigation:Disaster damage investigation(Fig.1), City reconstruction plan
---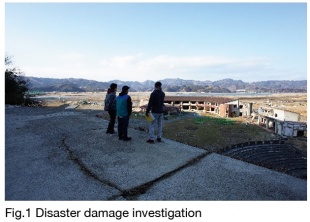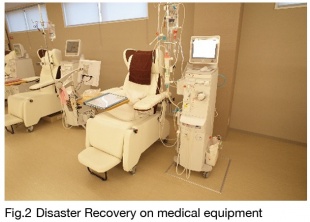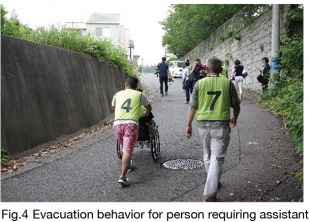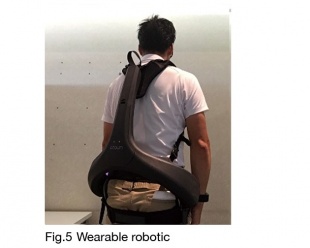 ---
Major academic publications
---
Design of assist suit that supports the waist; Shuhei Takeda, The 3rd branch of Japanese Society for the Science of Design, 2020.3.

Support on regarding support for person needing support during evacuation process; Shuhei Takeda, Fumiyo Araki, The 3rd branch of Japanese Society for the Science of Design, 2020.3.
---