The "Learning Commons" is a space where a wide range of learning activities, such as group studies, individual study, presentation rehearsals, and presentations can be implemented in a computer-enabled environment. Materials from the library can also be brought into this space. Students can make use of this area as a multipurpose learning space.
Presentation Room
This is a room equipped with a projector, screen, and other presentation equipment. It can accommodate about 15 people, and can be used for group discussions or to practice presentations for class or graduation thesis. It also has audiovisual facilities, which would allow group viewing of DVDs as well. It can also be used for small seminars.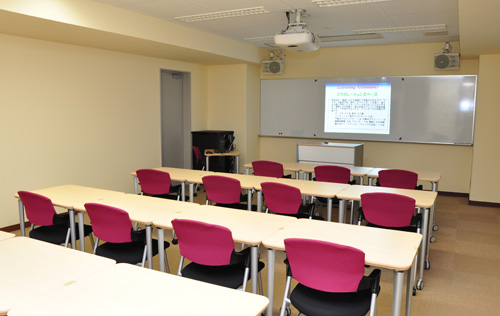 Collaboration Space
This space can be used for learning activities such as group study, individual study, work using PCs, and presentations. Students can engage in group work while communicating and discussing things together. It has wireless LAN access, making it possible for people to collect information and prepare reports using their own computers, and the printer can be used to print them out. Tables and chairs are movable so they can be arranged according to the number of people or work style.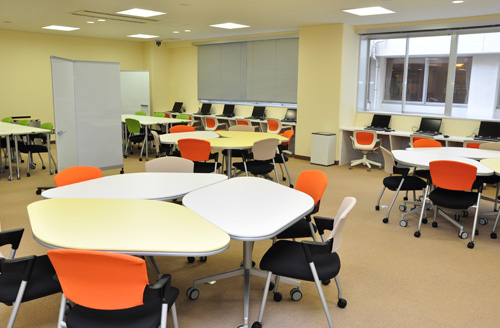 Information Lounge
This space is located in the hallway between the library and the learning commons, and provides students with a diversity of library information through posted notices and exhibitions. It can be used to check for information such as new books in the library.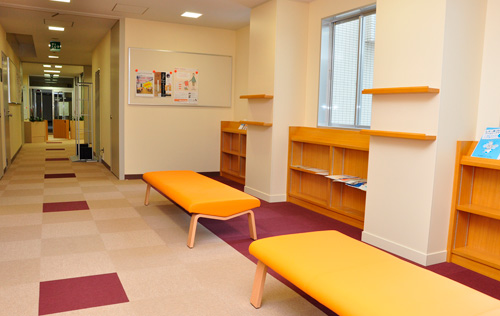 AV Corner
DVDs and videos can be viewed using players in the 10 private booths available here.