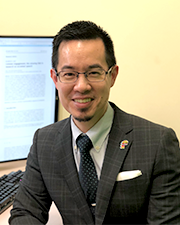 Associate Professor
Dr. Bradford Lee, Ed.D.
Director of the
International Center
We aim to foster "global" minded students through
cross-cultural experience.
The International Center undertakes three major roles:
First, the promotion of international exchange: We signed cooperative agreements with 13 overseas universities and are promoting the exchange of students and faculty members through various activities such as holding joint seminars.
Second, the acceptance of international students and their continued support after admission: We provide various opportunities for the understanding of Japanese culture and for the improvement of their Japanese language ability.
Third, holding activities and events that bring individuals from various nations together: This aims to give students a deeper understanding of different cultures while encouraging a globalized way of thinking.
This gives our domestic students the best chance to succeed while studying abroad or participating in overseas internships.In short, through these roles, we contribute to the fostering of "global" minds capable of working to cherish traditions worldwide.