As part of a university created as part of the community, the CCRC is a portal for activities related to making contributions to the community as well as cooperation amongst government, industry, and academia.
As it our stated mission as a university to educate, conduct research, and contribute to the community, the Fukui University of Technology proclaims we will disseminate into society our educational and research information in an easy to understand way in order to make contributions to society through the promotion of cooperation amongst government, industry, and academia.

FUT CCRC Business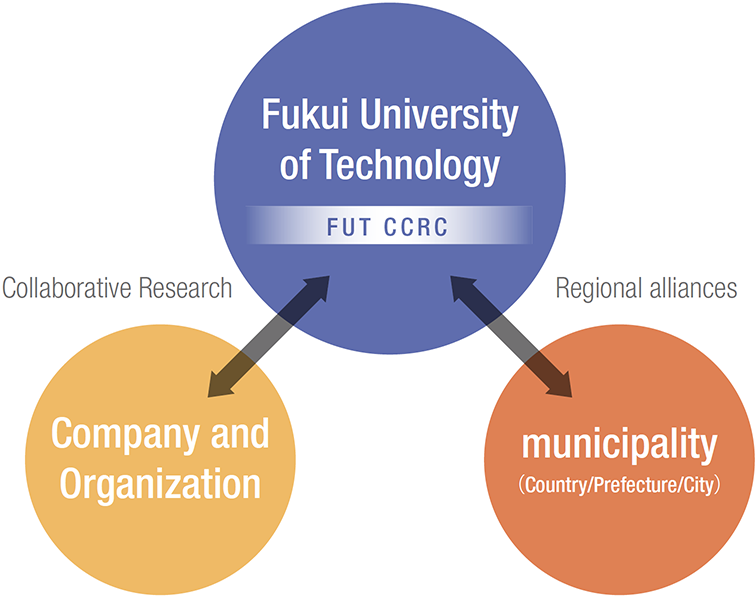 Technological and Product Development Assistance Provided by the Community and Collaborative Research Center
1.

Acceptance of collaborative research, sponsored research, and test/analysis research:

While maintaining tight relationships with industry and in order for the university to strive towards an organizational approach in providing required technological and product development assistance, we evaluate the structure in the Community and Collaborative Research Center's steering committee (research promotion panel).

2.

Promotion of technological transfers to industry (FUT TLO):

In order to quickly disseminate the latest research into society and industry, FUT is promoting the transfer of patents and intellectual property rights held by the university.

3.

Support in the creation of new industries and businesses:

As an incubator of technology and human resources, we will coordinate research and development to support industrialization and product commercialization.