Department of Applied Nuclear Technology
・

Nuclear Engineering Course

・

Applied Radiation Course
We graduate educated students who are equipped with safety engineering mind, in the field of nuclear power generation and radiation physics.
We owe one of three university departments which are specialized to nuclear power engineering and radiation physics from 2009. We keep a small class in each year, in order to give a practical knowledge and support for students to pass official qualification examinations. It is also aimed to put through safety managers sophisticated by communication skills and moral philosophy.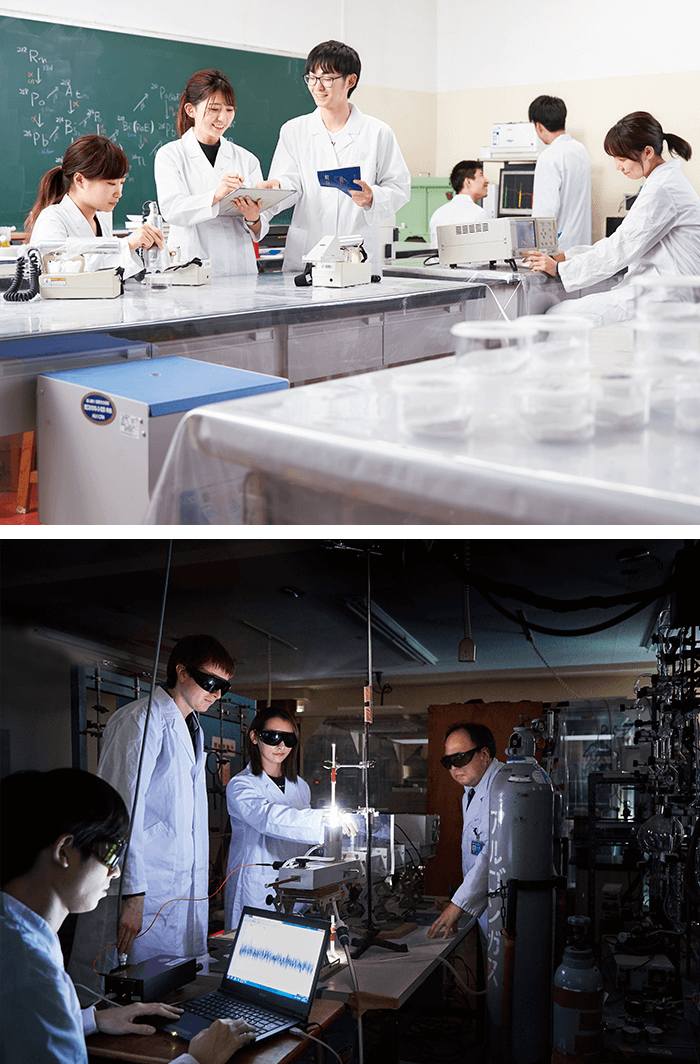 Department of Applied Nuclear Technology Key Points
01

Students acquire knowledge to ensure safety of plants by internships at Kansai Electric Power Company or Japan Atomic Energy Agency, and joint works with students from other universities.

02

Students acquire knowledge of nuclear and radiation technologies to pass through qualification tests such as Certified Radiation Protection Supervisor or Associate Professional Engineer in nuclear and radiology fields.

03

FUT has collaboration programs to cultivate global engineers with University of Ontario Institute of Technology in Canada and Da Nang University in Vietnam, leveraging its education and research agreements.
Cultivate engineers who contribute to next-generation nuclear technologies,
blessed with high-level ethics and special knowledge about them. Nuclear Engineering Course
Students will acquire expertise in nuclear technologies after learning basic subjects such as mathematics, physics, chemistry, and radiology. They will also learn practical nuclear technologies from versatile teaching staff with substantial education equipments and experiences through participating in off-campus trainings and tours to nuclear power plants.
Cultivate specialists who acquire expertise in applied radiation technologies needed in society.
Applied Radiation Course
Students will acquire expertise in applied radiation technologies after learning basic subjects such as biology, chemistry, and physics. Our goal is to cultivate unique human resources that contribute to industry through interesting lectures, experiments, and practices provided by faculty members from a variety of specialized fields.